When Daddy Denies Disneyland
My pal Jim Higley asked me to take part in his "Single Jingles Man Up Monday" blogging team to promote Single Jingles, a testicular cancer awareness campaign. While this post isn't about cancer, it does touch on a recent incident where I, in many ways, lacked balls. Enjoy.  —————————————- "Where are you daddy?" It was a...
#HashDadding
The modern dad. Caring. Connected. Loving. Willing to leave the kids with the wife for the weekend in order to addend conferences about "Being good dads".  Last year, I attended the first Dad 2.0 Summit here in Austin. With the emergence and subsequent marketability of "Mommy Bloggers", this was the first gathering for dad-friendly brands and dad bloggers to connect in person. I went in order to...
6 tags
Hi. You Should Hire Me.
Thanks for clicking. I know you're busy. It's hard to get people's attention these days. I'm a writer that knows how to be brief.  Let's say you need a copywriter. Here are 5 reasons you should consider me for your agency, in-house marketing department or freelance needs.  Over 5 Years Of Ad Agency Experience - I've worked in small agencies where just writing isn't enough. I concept. I...
Hanging Skeletons On The Shingles - Getting...
Somebody is bound to stop and notice if you hang skeletons on your roof.  That's exactly what my friend Rick Polizzi was going for when he did just that.  Morse Ave is a quiet and unassuming street in Sherman Oaks, California. For most of the year, you'd never visit this street unless you knew someone that lived there. Yet, for a few weeks in October, strangers make an evening pilgrimage to this...
5 tags
Writing - My Next Chapter (Hello again Los...
When I was first laid off, I drank heavily from the fountain of job-related self-help books.  Every haul from the library was a refreshing dip into the mind of "career coaches" and others that had faced the crappy situation of job loss and come out squeaky clean. Sexy titles like "Landing On The Right Side Of Your Ass" and "Being The Best You" were supposed to offer solutions. It turned out to be...
3 tags
Save Us From The Crapper, Captain America
Avengers… assemble your comic book collections! Dads and moms, I need your help finding something. Head to the attic, the garage or the back of the closet and dig out your old Captain America comics. I'm not looking for a particular issue, more of an action. A very specific action, of which you don't really need powers to achieve. One involving a toilet.  Yes, I need a picture of Captain...
Magnifying A Passion - The Making of Project Omni
I didn't want to make 'Project Omni'. I HAD to make 'Project Omni'.  As I build my directing and editing skills, it's important to get things made. Unsure if I'd be able to get another Imagination Situation episode done, I toyed with doing a pop-culture project. I didn't walk down this path lightly. I'm not a big fan of taking a universe that someone else created and...
4 tags
Marriage - 2002 through 2012 - A Review
Filling ten years with laughter, love, drama and surprises is difficult. Many marriages start hot, but quickly fizzle as the story lines become trite and redundant. It takes dedication, change, new challenges and commitment for a long, healthy and watchable run. Marriage is a test of devotion in the face of every conceivable attempt to screw things up. What is it that's made the marriage of...
4 tags
4 tags
An Open Letter To The Unemployed
Fellow Unemployed Americans,  The bills are coming in. The phone isn't ringing. The e-mail aren't being returned. The unemployment rate is dropping, but you find yourself a part of the percentage.  Put all that aside for a few moments. Grab some coffee. I'll be right here. Back? Good. Here we go:  You're in a great situation.  On the surface, there's nothing great about being downsized, laid off,...
Being A Zombie Kickstarted My Ass
It's funny how a few hours of being dead will change your outlook.  I'm unfamiliar with the nomenclature of zombies. Undead. Living dead. Waking dead. None of it is in my area of interest. While it's safe to say I achieve a zombie-like state of being every morning before my coffee, I'm not into the zombie craze. But, when a local filmmaker put out a call for zombie extras, I signed up.  The day of...
Wayfinding Through The Lost Pines - The Dad 2.0...
"What the hell am I doing here?" That was the consistent question running through my head at the Dad 2.0 Summit.  And it was certainly worth asking when I found myself in the women's restroom.  The restrooms at the Hyatt Lost Pines Resort are decorated in a very neutral fashion. It was their overall blandness that probably led me to not realize the bathroom was sans-urinals. But, when my stomach...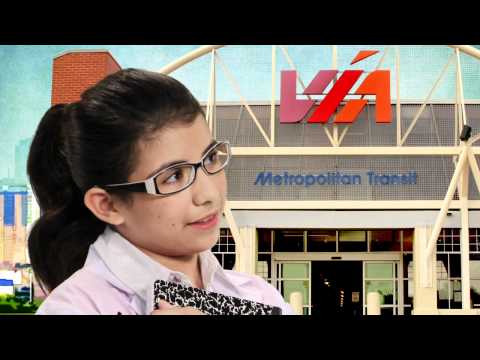 It's Time To Get Things Started.
In times of unemployment, people look for a reason to keep going. They seek out whatever they can take comfort in and draw strength from. A biblical passage. A quote.  Wise words from Vince Lombardi, Ghandi or Martin Luther King Jr. can inspire. Give us. Power. Purpose.   I have Jason Segel.  The soundtrack to "The Muppets" have been a constant in our household. Children, being creatures of...
1 tag
MODERN MARRIAGE. A ONE SCENE PLAY.
<BEGIN SCENE> Me: What's the temperature tomorrow?  Sara: Around seventy…. Me: I WAS ASKING MY PHONE! <END SCENE>
1 tag
4 tags
A Letter From The Terra Nova Welcoming Committee
Welcome Pilgrims, We commend you on making the difficult decision to uproot your lives from the year 2149 and begin again, 85 million years in the past. Our world as we know it was ending. As President Bieber IV made his difficult decisions to outlaw overpopulation and planking, our world was already one of cold, disturbing gloom. When Exxon/Mobil/Texaco/Shell/Gulf decided to close their popular...
3 tags
9 tags
Influences and Inspirations
I've been trying to tap into new ways of coming up with ideas and thinking creatively. As an exercise to find out what influences and inspires me (or gives me a creative way of procrastinating) I rolled out some of the ever-popular "Top Five" lists that the kids seem to like. These turned out to be more "of the moment" lists, so don't flip out when you...